St. Helen Youth Ministry aims to be a Christ-centered, relational ministry accompanying young people on the path to intentional discipleship.
We work closely with other ministries such as St. Helen Youth on a Mission (YOAM) to help complete local service projects and an annual summer mission trip. We also partner regularly with the Vocation Ministry, Respect Life Ministry, CCW, and others.
High School Youth (grades 9-12) meet after the 5 p.m. Sunday Mass in the Upper Room of the CLC for dinner and activities with our Young Adult Core Team. Middle School Youth (grades 6-8) have a special monthly "Open Edge Night" in the gym. Friends are welcome!
Volunteers: We need prayer warriors, musicians, meal donations, event set-up, and big brother/big sister discipleship leaders. Contact us to learn how you can help!
Instagram: shvbyouth
GroupMe texting group – ask to join!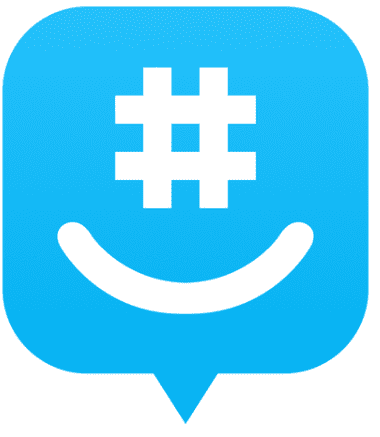 Contact: Kendel Jordan at 772-494-9837, E: kjordan@sthelenvero.org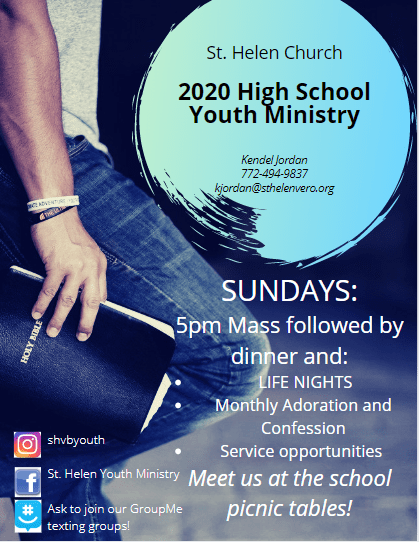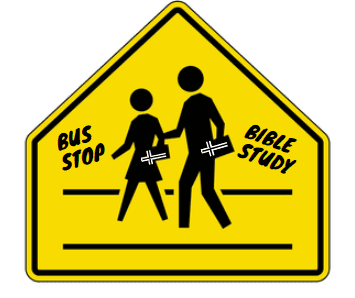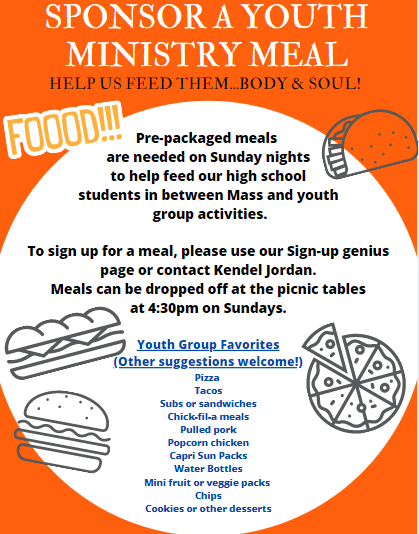 Meal Ministry Sign-Up: https://www.signupgenius.com/go/5080A4FA5A72BA5FA7-youth