St. Helen Youth Ministry aims to be a Christ-centered, relational ministry accompanying young people on the path to intentional discipleship.
Starting in August (following Camp Don Bosco), Middle School & High School Youth (grades 6-12) are invited to meet in the parish center for an "after party" following the 5 p.m. Sunday Mass, including dinner and varying discussion topics and activities. These nights also include a monthly youth-led worship night with Adoration, praise & worship, and Reconciliation.
Wednesday nights all youth are also welcome to meet for an open gym night.
We host various other social, spiritual, and service opportunities throughout the year. The best way to stay informed is to join our email list. Contact: Kendel (Jordan) Quinlan at 772-494-9837, E: kjordan@sthelenvero.org
Volunteers: We need prayer warriors, musicians, meal donations, event set-up, and mentors/discipleship leaders. Contact us to learn how you can help!
Instagram: shvbyouth
GroupMe texting group – ask to join!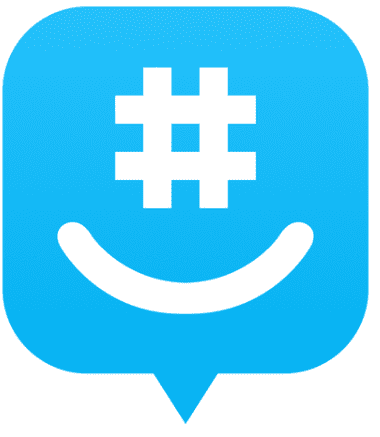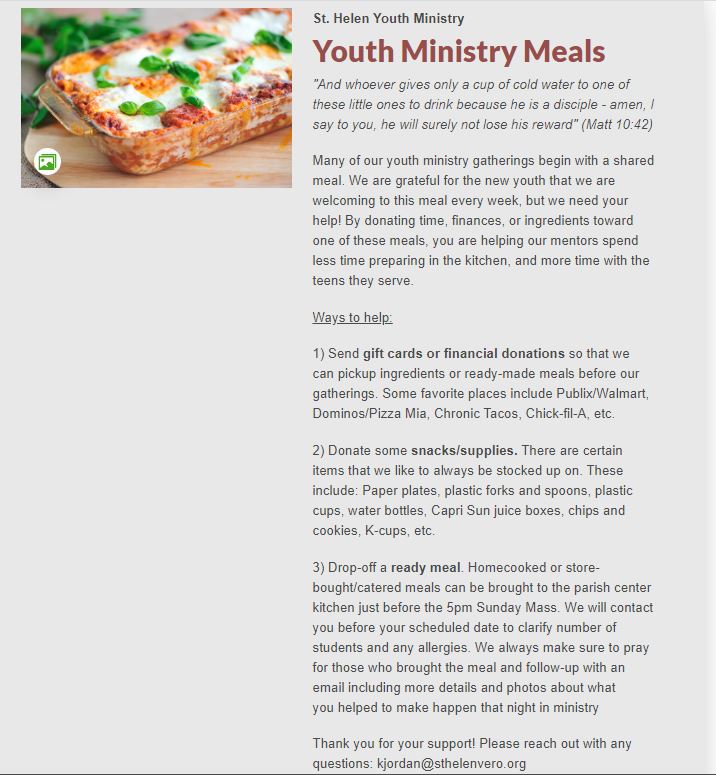 Meal Ministry Sign-Up: