Purpose: As the local chapter of the Respect Life Office of the Diocese of Palm Beach, the goal of the ministry is to draw attention to the issues that threaten the sanctity of life from conception to natural death through dedication to prayer, education and action.
Responsibilities: We strive to acquire and share the most current information regarding all aspects of life-threatening issues. Multiple events are sponsored annually, including a Rosary Prayer Service and a community wide ecumenical "Stand for Life." We promote the national "40 Days for Life" campaigns twice per year. We conduct fund-raisers to support pregnancy care centers and agencies that support new mothers and their babies.
Time Commitment: We meet on the second Saturday of each month from 9:15 a.m. – 10:30 a.m. August through May. We support parish-wide activities and events.
Contact: Susan Baldwin, 848-459-7165 / 772-205-2120, E: SusanBaldwin1009@gmail.com or Cindy Saparito, 314-517-3146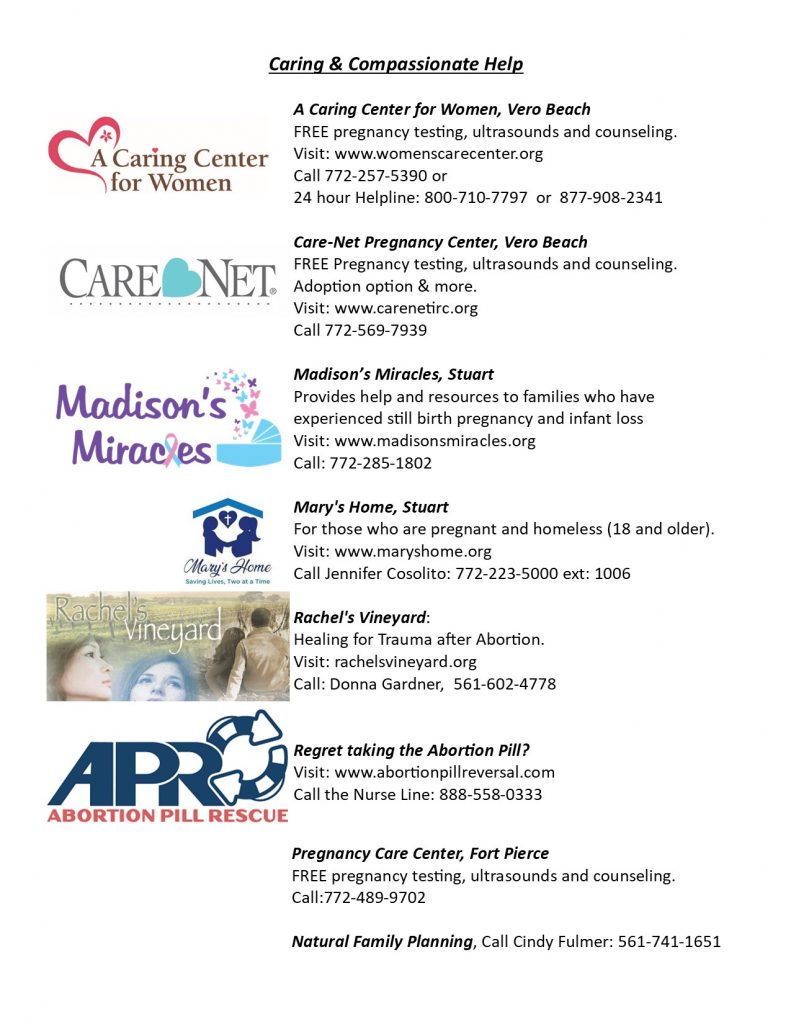 ONE OF THE BEST PRO LIFE VIDEOS
---
CHECK OUT THE 2020 BUTTERLFY RELEASE PHOTO ALBUM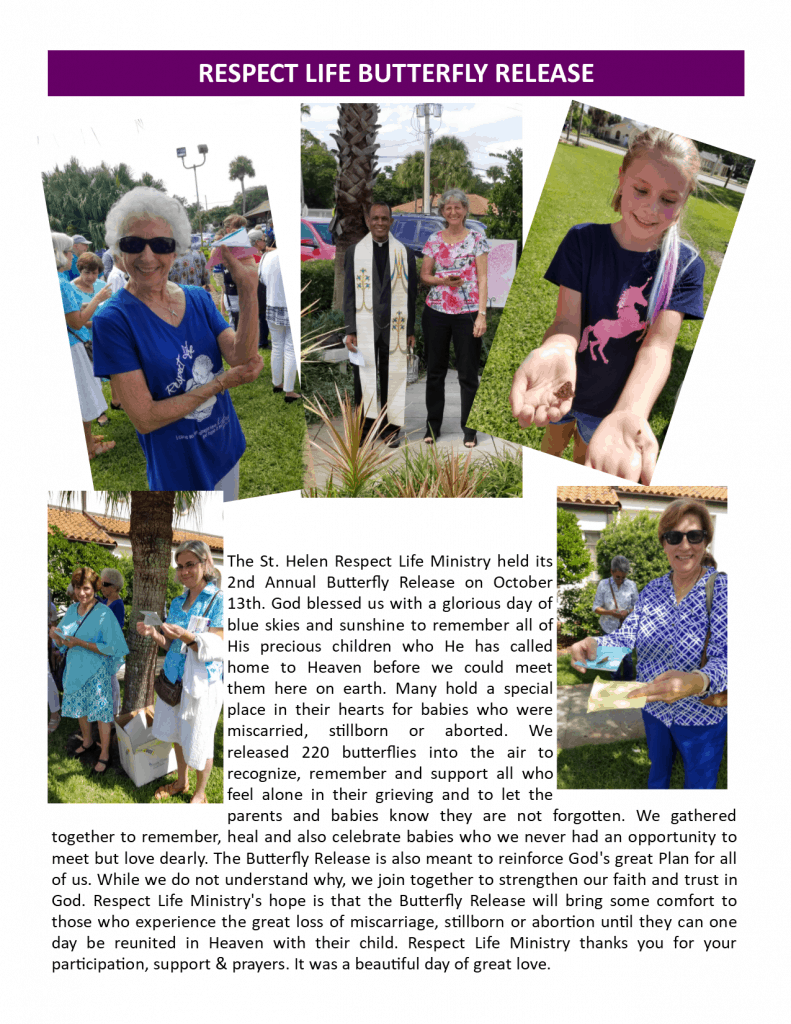 Respect Life Materials
Pro Life Information & News: LIVE ACTION NEWS