---
Purpose: To create a culture of religious vocation awareness for the children, adolescents and young adults in our parish through prayer, education and apostolic action; and to help parishioners recognize, encourage and support potential religious vocations.
Time Commitment: Committee members meet the second Thursday of each month from 1 p.m. to 2 p.m. Volunteer time commitment varies according to ministry events and activities.
Prayer Activities:
Mass for Religious Vocations the 2nd Wednesday of each month at 8:30 a.m.
Recitation of the Divine Chaplet the 1st Monday of each month at 3 p.m in the Chapel.
Daily rosary after 7:30 a.m. Mass.
Holy Hour for Priests.
Traveling Cross Program.
Education:
Information about religious discernment.
Religious vocation educational materials for all age groups.
Experiencing religious life through trips (when possible) and virtual tours.
Apostolic Action:
Co-Sponsor activities for Youth & Young Adult Groups: Kitchen Angels Program, Celebration of National Vocation Awareness Week and Fiat Fest.
Plan and sponsor the St. Helen Altar Server Appreciation Dinner.
Contact: Maxine Gallagher, 772-257-5713, E: sthelenvm@outlook.com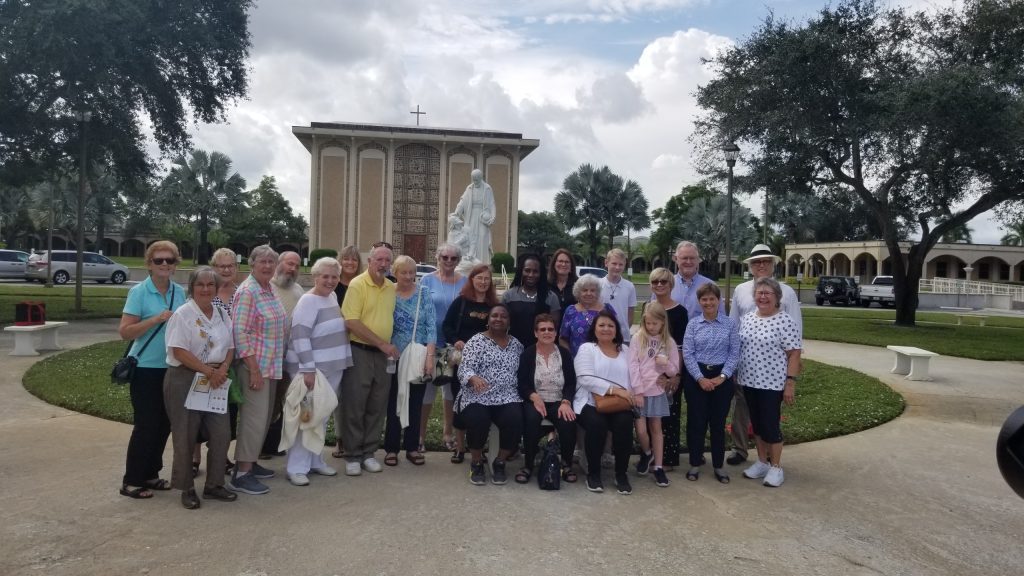 Enjoy this article on how one Church had seven priests ordained in 7 years: